Close Protection
2013
3 screen video installation, sound.
A commission for ArtSOUTH, Close Protection was one of many works for the group exhibition 'Collaborations'. This work is a three-screen video projection and is the outcome of collaboration between the British Army and six contemporary dancers from the New Movement Collective.
https://newmovement.org.uk/
Filmed at Longmoor training camp the work investigates ideas of movement, place and visual information using night vision technology employed by the army both in combat and for news reports. The army provided the location, access to the technology and insight into its use and effect, while the dancers responded to this in developing new choreography for the site. The work deals with notions of the seen and the unseen, the sense we have of the action taking place as something hidden is foregrounded by the familiar green of night vision camerawork.
The location is Longmoor training camp a 'false village' which is used for combat training.
Three loops of the footage are shown together, each between 6- 8 mins long.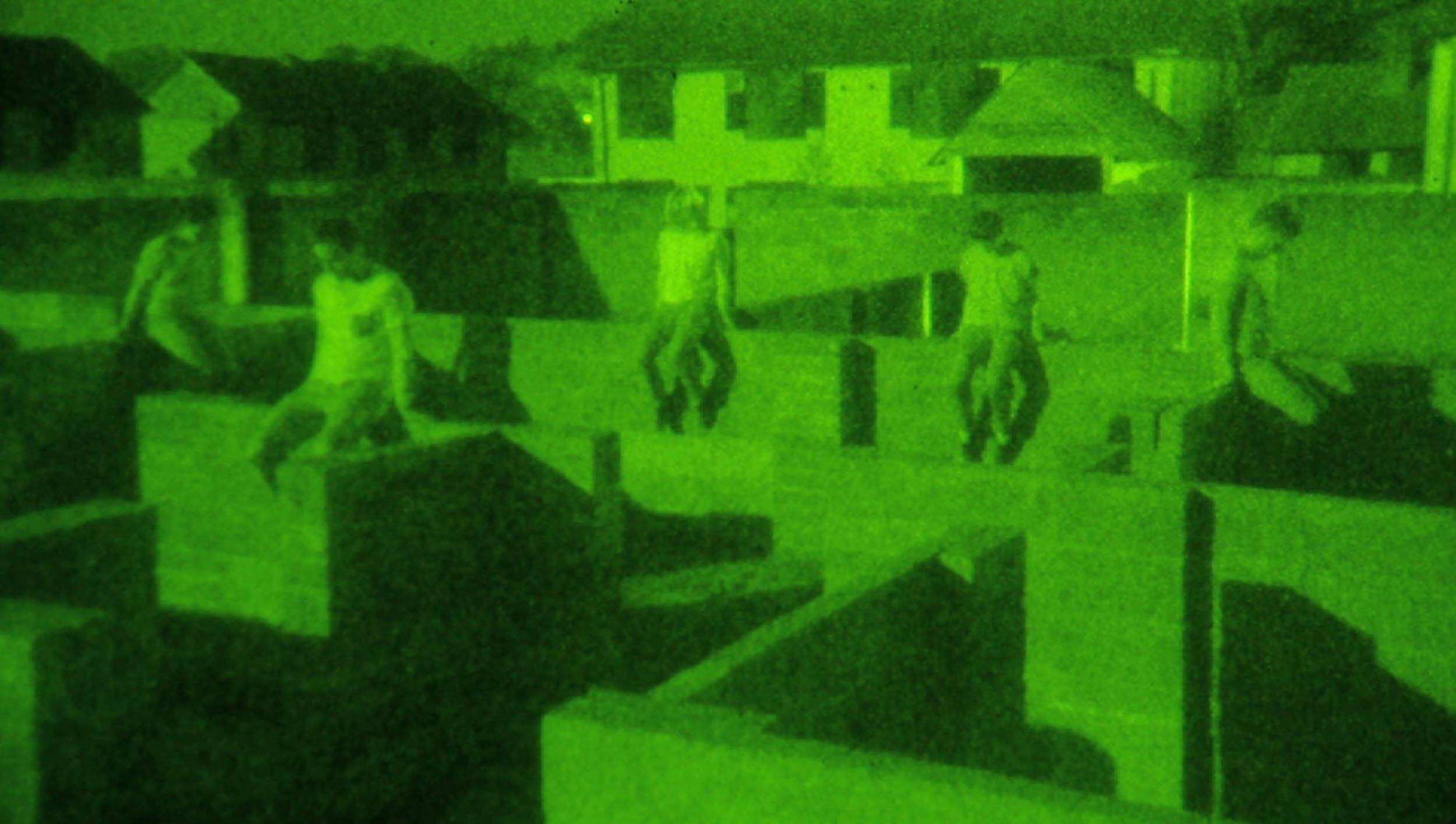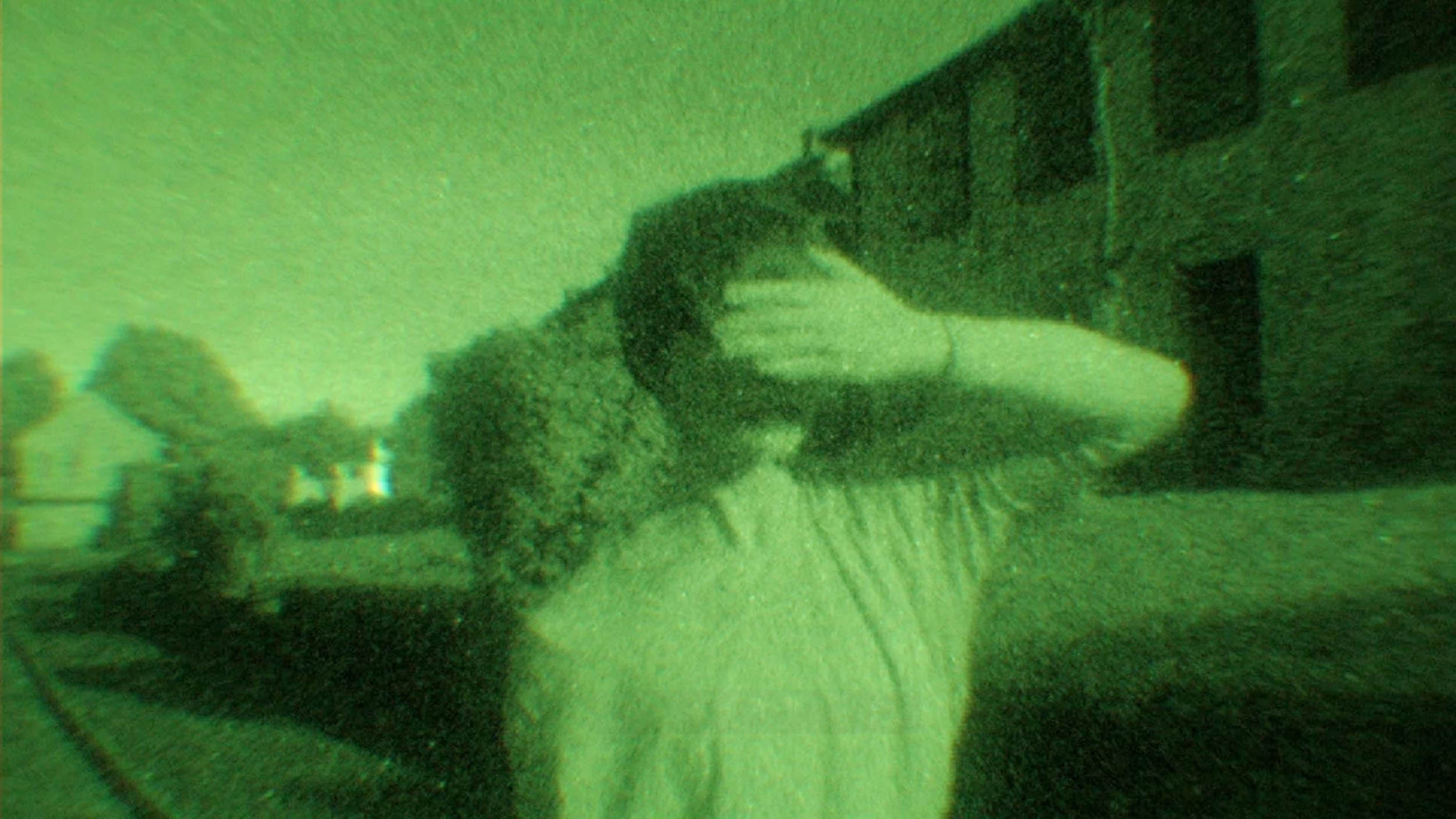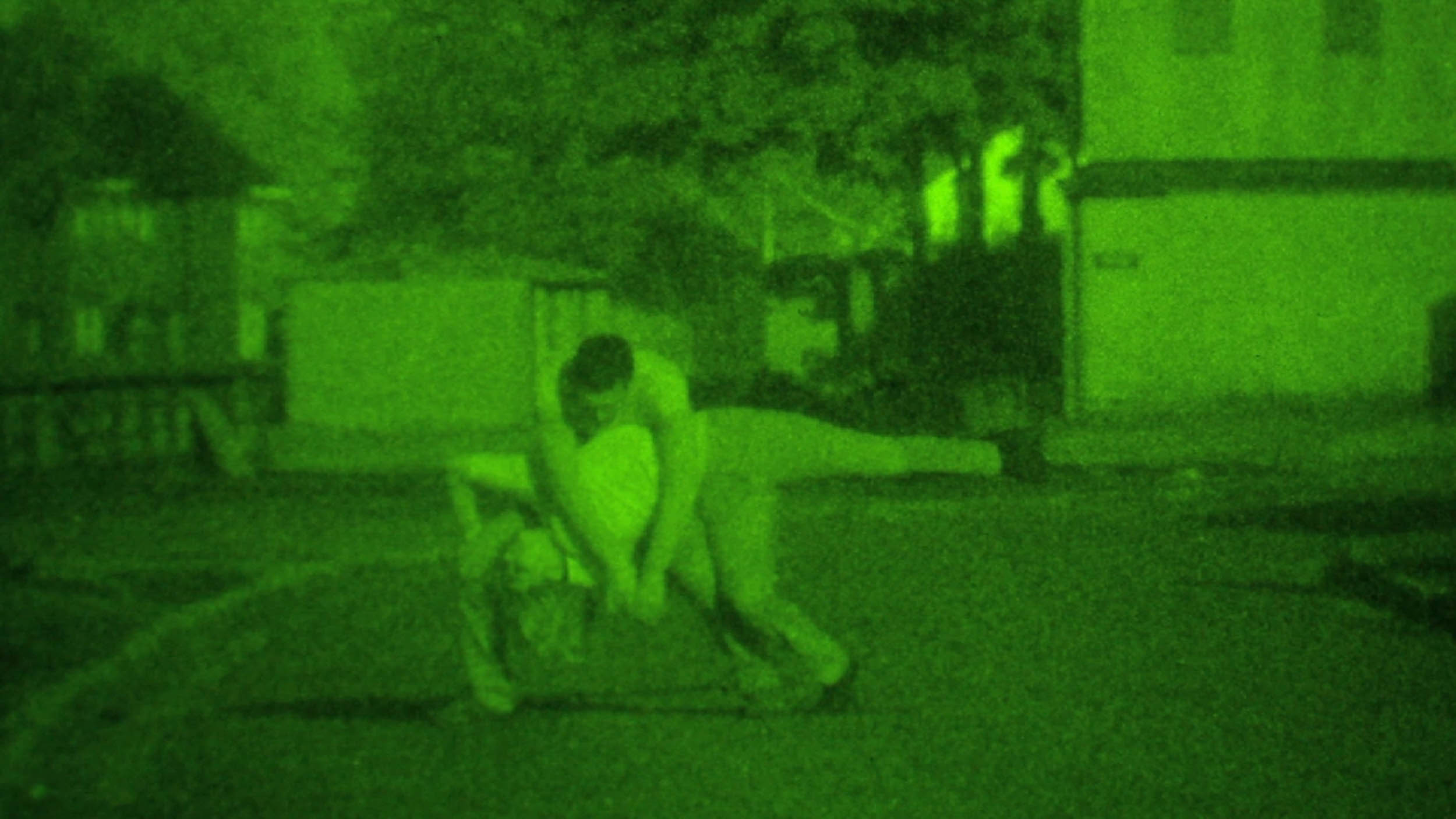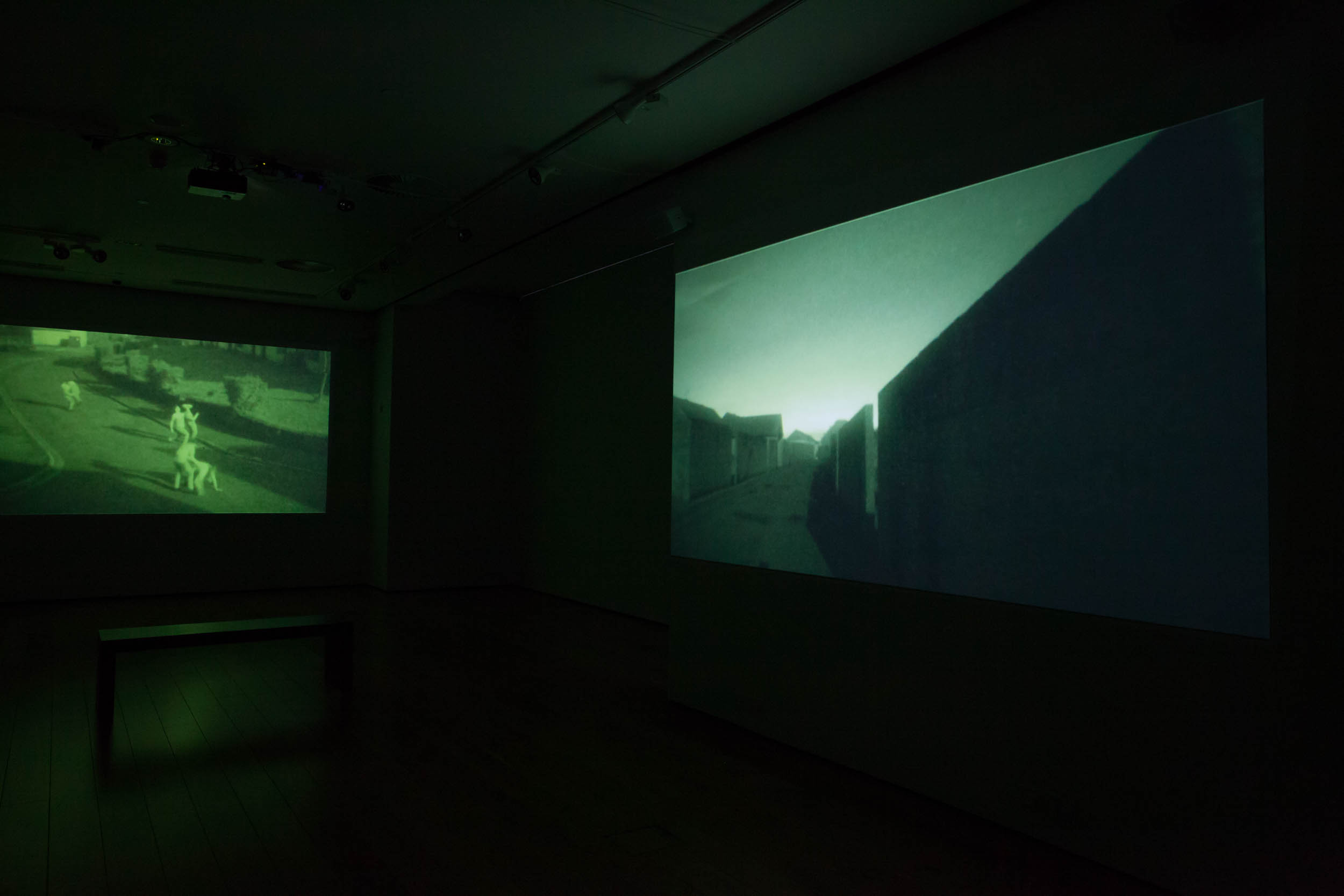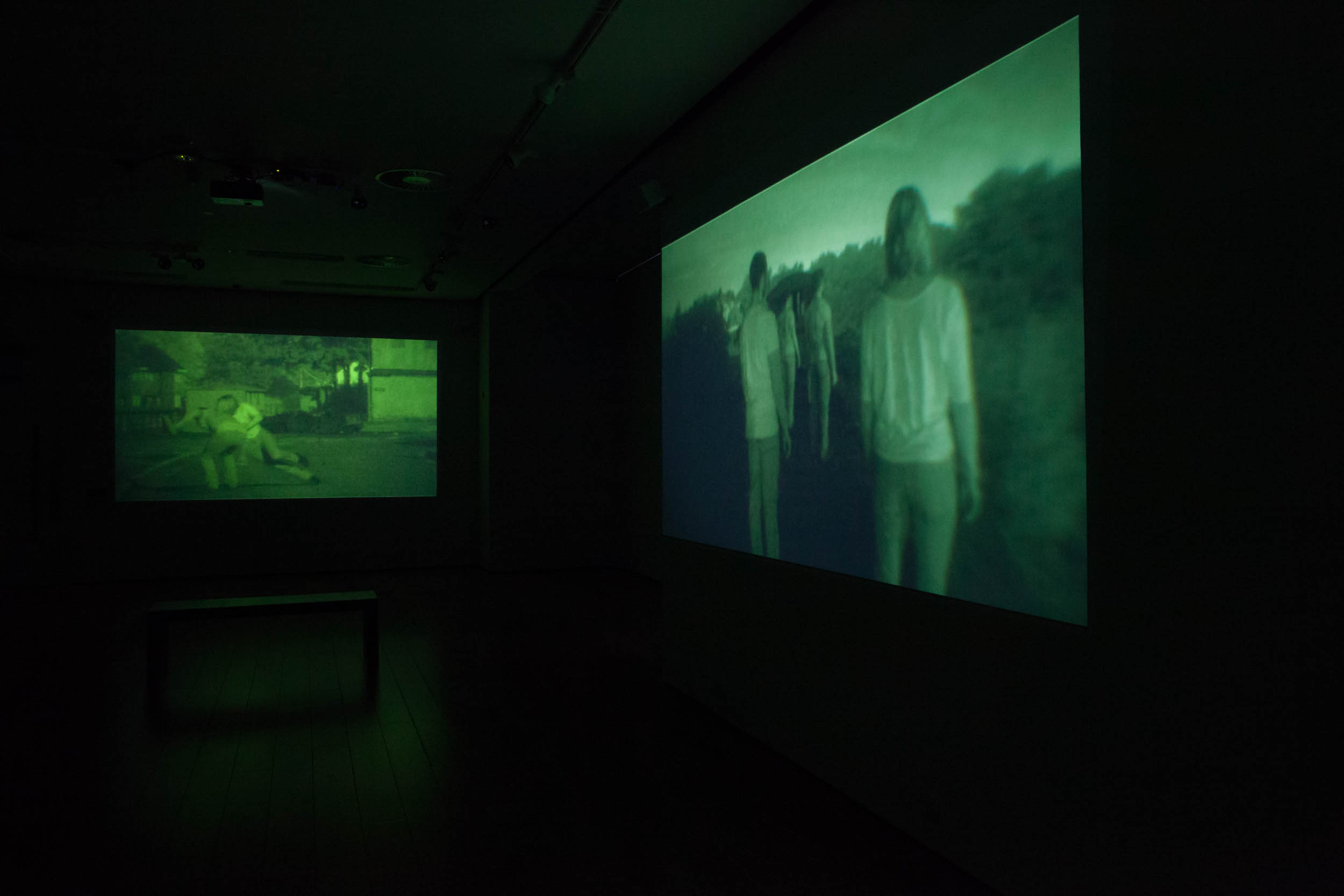 Each loop is around 6-8 mins long, edited excerpt from the loops below.